Catalog
Ou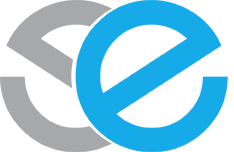 r online catalog allows users to access their personal accounts and place holds and reserves on items from the comfort of their home. Browse by title, authors, or key words. You can even create custom reading lists to save for future use.  Watch these short videos or ask at the library to learn how.
How to find and reserve new items
How to Renew Items
Reading Lists
Inspire is a database available to Indiana residents that offers access to thousands of magazines, professional journals, and study aids (including GED, ASVAB, and many more!)
Literary Calendar
Rosetta Stone

First level courses are available free to Indiana residents through databases provided by the State Library. Users will be prompted to create an account before beginning lessons.
Oakland City Historical Court Docket
The Indiana Memory collection is an online collection of various pieces of Indiana history. Recently the a court docket found in the library from 1884-1896 was digitized and added to the collection thanks to a grant funded by the U.S. Institute of Museum and Library Services administered by the Indiana State Library. The docket can be viewed by visiting http://cdm16066.contentdm.oclc.org/cdm/ref/collection/p16066coll46/id/872
Indiana State Library
See what is happening at the state library or check out their genealogy information.