The Board of Trustees for the Oakland City – Columbia Township Public Library will hold their monthly meeting online Wednesday, April 8, 2020 at 4:00 pm.  For access, please visit the details in our online calendar under library events. Thank you.
Covid-19 information      2020 Census

Catalog
Browse our card catalog for the latest arrivals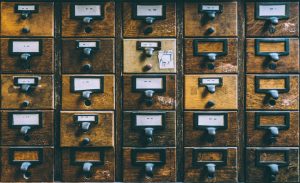 View our  Overdrive catalog for e-book only materials.
Visit Us!  
Mon/Wed     9am-6pm          Tues/Thurs     9am-7pm          Fri     11am-4pm          Sat     9am-1pm 
Please note that anyone having issues logging into our e-reader services, may have expired cards. Please contact the library to renew your card and we can set the account up for e-access.
We're on Instagram!   Follow us @occtpl to see what's new at YOUR library!
If you need more support, please call the library at 812-749-3559 or email us at frontdesk@occtpl.lib.in.us
Oakland City Columbia Township Public Library

210 S. Main St.

Oakland City, IN 47660
Mission Statement:
 To serve as a vital part of the community providing informational and
recreational opportunities in a relaxed, friendly atmosphere.