We are Passionate About Our Community
We welcome you to visit the library to browse materials, use the computers or wifi, or attend a variety of programs.
Our mission is to serve as a vital part of the community providing informational and recreational opportunities in a relaxed, friendly atmosphere.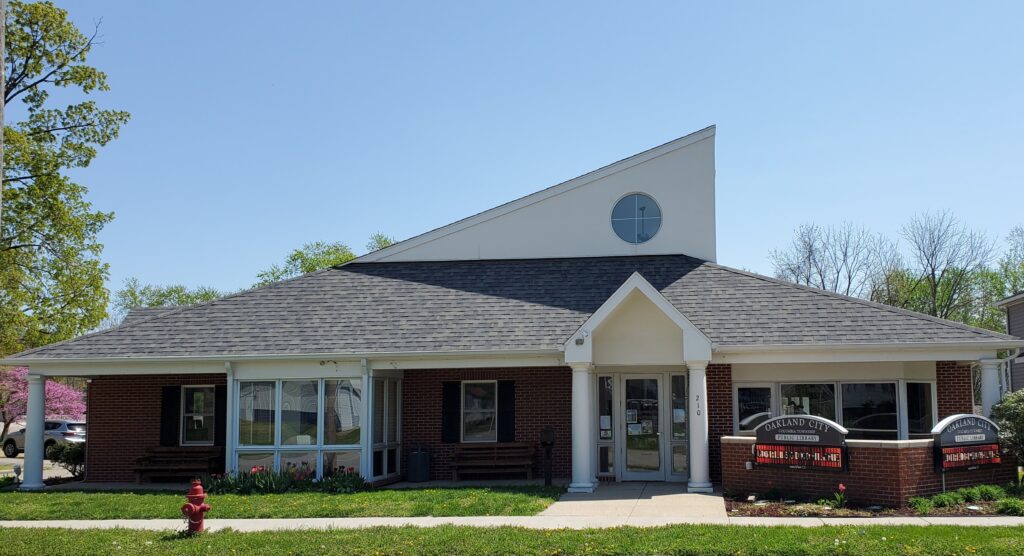 The library began serving the residents of Oakland City in 1918 in its original location in the upstairs of the old City Hall building at 210 S. Washington St. The original collection of 900 books was primarily composed of fiction materials but did include a full 32 volume set of Encyclopedia Britannica as well as a Webster's Unabridged Dictionary.
The library remained in the City Hall building until it moved to the current location at 210 S. Main St in 1973. Residents no longer had to climb the steep stairs of the old making the building easier to access.  In 1991 the library underwent a major renovation doubling in size and adding a meeting room for public use.  At this time, our collection holds over 10,000 items available in-house, as well as over 30,000 titles via our digital collection.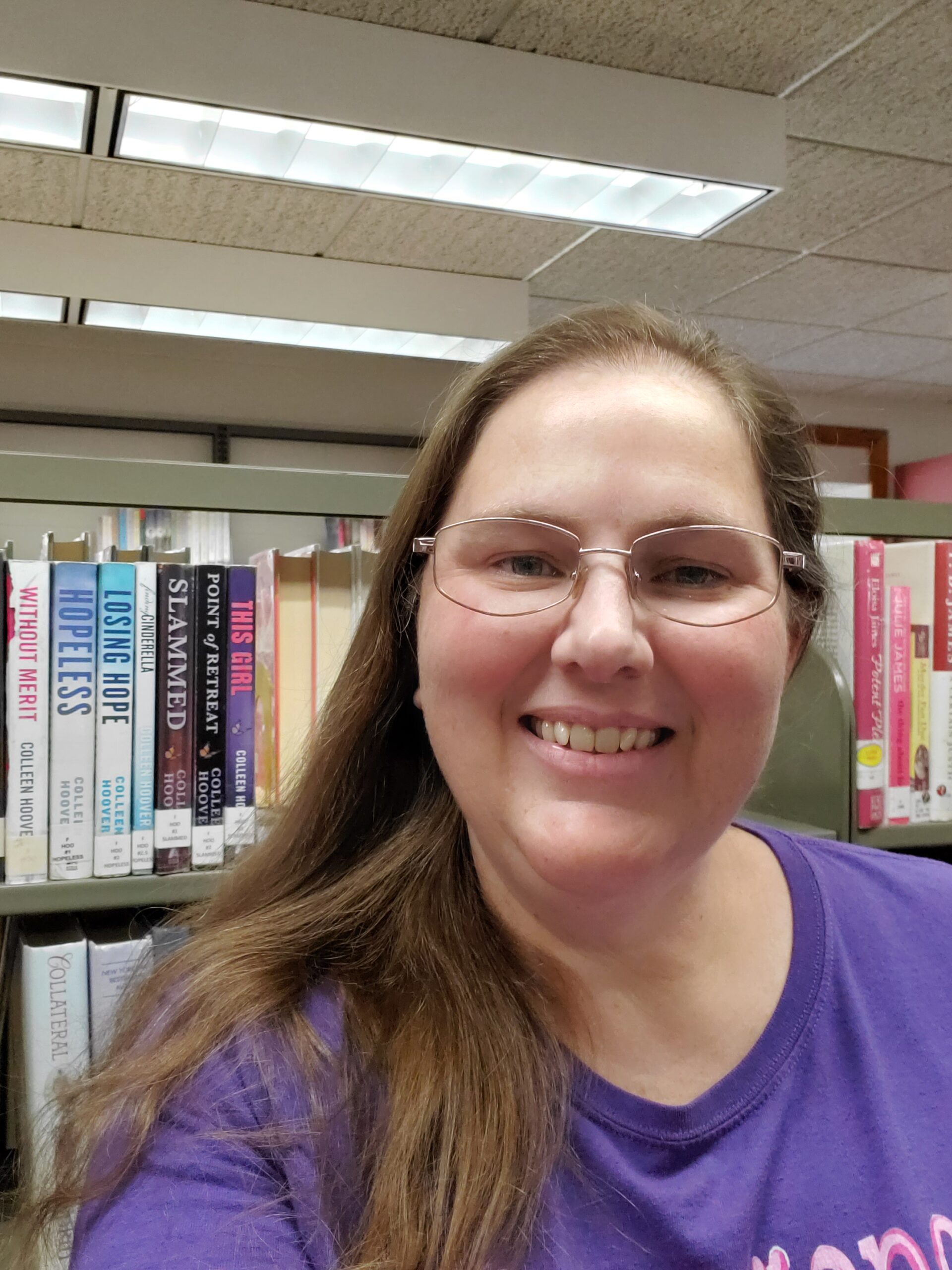 .Julie Elmore, Library Director
Julie has her Master's Degree in Library Sciences from Clarion University. She has been working at the library since June of 2009 and as a library volunteer long before then. She is incredibly passionate about small and rural libraries and the importance they play in our nation's communities.
She is actively involved with the Association for Rural and Small Libraries and served on their Board of Directors. Her favorite part of the job is a toss-up between seeing storytime kids become independent readers, turning on readers to her favorite authors (Colleen Hoover and Heather Gudenkauf anyone???). Her proudest accomplishments at the library have been the addition of a library van to begin homebound deliveries.
Front Desk Circulation Team
We believe in providing terrific customer service and our Circ Team is always ready.  Christy, Diana, and Marlissa work to assist our guests with their needs.  Whether it is finding your next great read or helping you register for a program or using other library services, our team is ready to help.
Custodian
Part of having a welcoming environment is making sure the library is kept clean and orderly.  Our team would suffer mightily without our cleaner, Darlene. She works hard to make sure that the library and the grounds stay clean for our guests.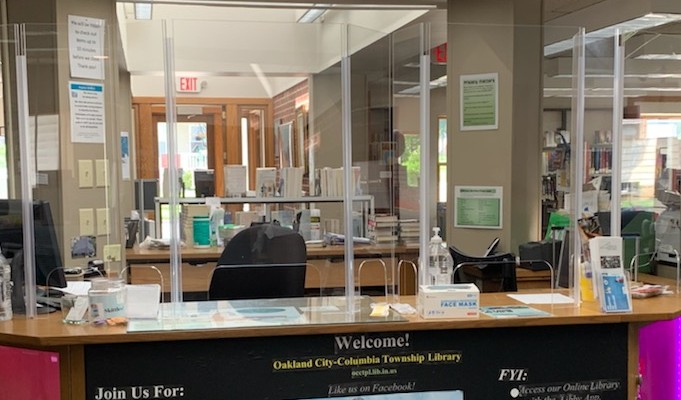 The library is governed by a seven-member volunteer Board of Trustees.  Trustees are appointed to a four-year term by the City Council, County Council, County Commissioners, Columbia Township Board, and the East Gibson School Corporation.
The Board meets on the second Wednesday of every month at 4pm in the library's Meeting Room. The public is welcomed to attend these public meetings.  The policy for addressing the board during the public comment section of a meeting can be found here. 
Get In Touch
You can send us a message here, call, email, or stop on by. We want to hear from you!